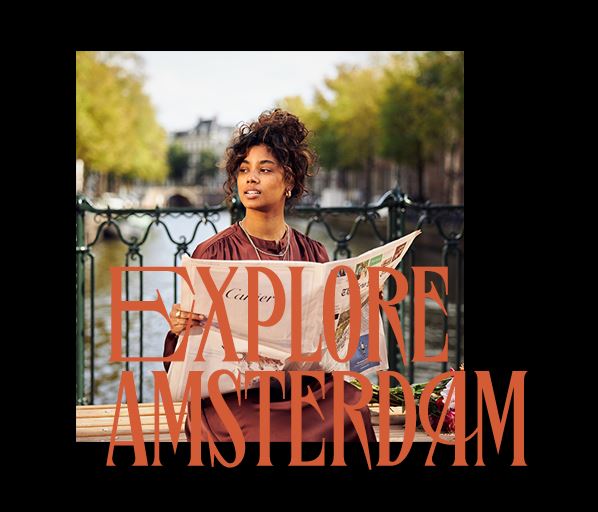 AT HOME, IN THE HEART OF AMSTERDAM
Biased? Of course we are. But we really do think that Amsterdam is as cool as any city can get. From gold-lined canals to charming shopping streets, they are all within easy walking or cycling distance from Banks Mansion. Go your own way, at your own pace.
Banks Mansion is situated on Amsterdam's Gouden Bocht (Golden Bend). This is the most exclusive section of Herengracht, where the city's wealthiest residents lived during the Netherlands' Golden Age. The stately buildings on either side of this canal are a giveaway. That building with the pillars across the canal, for example, is the official residence of Amsterdam's mayor.
Thanks to the hotel's very central location, everything is within easy reach. We are happy to help you on your way! See walking distance in minutes:
Kalverstraat 3 min.
Rembrandtplein 4 min.
Utrechtsestraat 10 min.
De 9 Straatjes 11 min.
De Dam 11 min.
Rijksmuseum 11 min. (bike 5 min.)
Van Gogh Museum 16 min. (bike 6 min.)
Albert Cuyp Markt 16 min. (bike 6 min.)
Anne Frank Huis 19 min. (bike 5 min.)
OUR FAVORITES
ASK US ANYTHING - REALLY, ANYTHING
Every member of the Banks family has his or her own, off-the-beaten-track, tips for Amsterdam. A great restaurant that's not listed in any travel guide, for example, the perfect place to grab a coffee and some Dutch apple pie, or a surprising museum. Just ask us. We'll be more than pleased to share our family secrets of Amsterdam with you.