ADDRESS
Herengracht 519 -525
1017 BV Amsterdam
The Netherlands

T. +31 (0)20 420 0055
E. desk@banksmansion.nl
DIRECTIONS BY CAR
Take the ring road A10 around Amsterdam
Leave the ring at the exit for the RAI (S109). Turn right and continue on beneath the viaduct and get in the right lane in order to turn right (onto Europa Boulevard). At the roundabout, turn right (onto President Kennedylaan) and continue until the first large intersection.Turn left onto Rijnstraat / Van Woustraat. Continue on past traffic lights and past the Heineken beer brewery and then the Dutch National Bank Building (large stone and glass building off the Frederiksplein intersection) on your right. Continue on past the traffic lights at the intersection and into a narrow shopping street (Utrechtsestraat). At the third canal, (Herengracht), turn left. After 500 metres, you will see Banks Mansion on the corner on your right.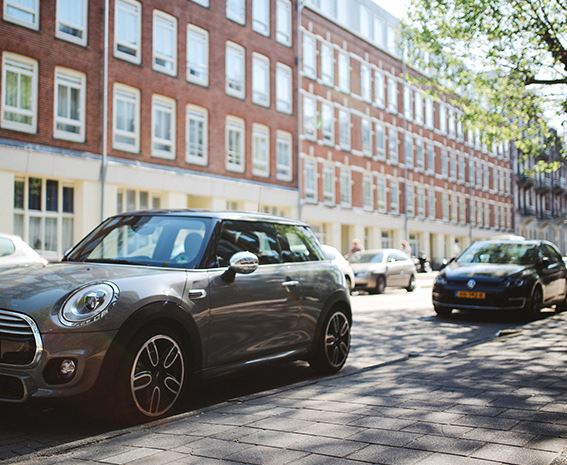 PARKING
Banks Mansion does not have private parking facilities, but there are several options to choose regarding public parking:
The most inexpensive option would be to park your car at parking garage Oosterdok. This is the parking garage next to Central Station and will cost just €25,- for 24 hours. But the only condition is that you have to park your car for at least 5 hours. Otherwise it would be more expensive per hour! For directions per public transport from Central Station to the hotel see the info under 'public transport' on this page.
Close by the hotel you will find parking garage Prins en Keizer on Prinsengracht 927. From here it is just a two minute walk to Banks Mansion. The costs are €55,- per 24 hours or €7,50 per hour.
You can also take a chance to find a parking spot on the street or along the canals, however these parking spots are rare and the prices are approximately €6,- to €7,50 per hour.
PUBLIC TRANSPORTATION
FROM AMSTERDAM CENTRAL (TRAIN)STATION
Take tram 24 direction VUmc.
Get off at tram stop 'Muntplein' and walk 10 meters further in the same direction as you were going.
You will find Banks Mansion on the corner of 'Herengracht' at your left hand side.


AIRPORT TAXI
We are happy to book you a ride from the Airport to Banks Mansion. Just give us a call at +31 (0)20 - 420 00 55.